Task
Cryptocurrency exchange
Solution
We developed an exchange for trading cryptocurrency with a wide range of tools, it uses DEX and CEX technologies. The Qurrex cryptocurrency was released within the exchange.
Development technologies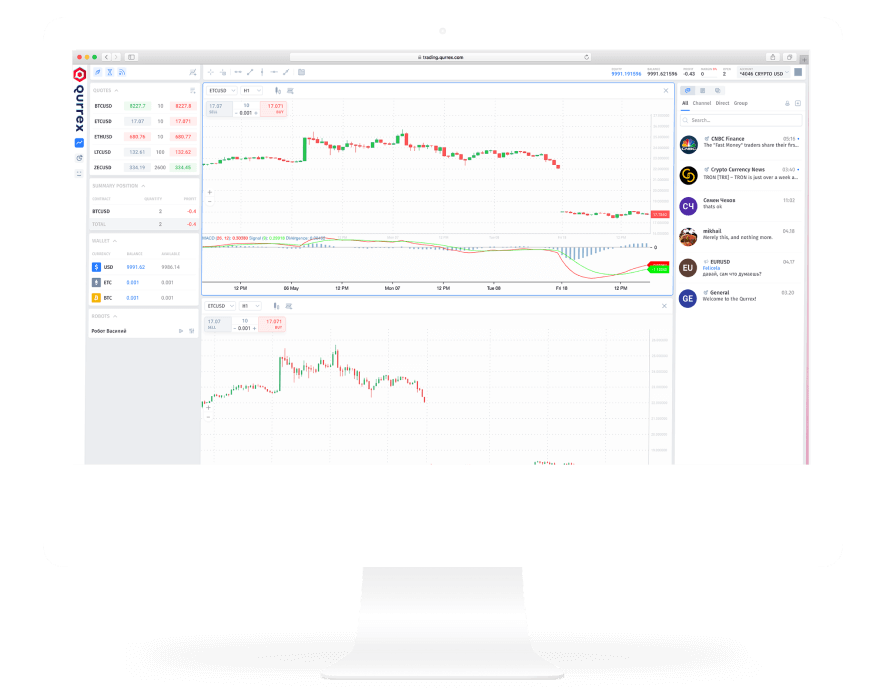 Hybrid Marketplace
Qurrex is a multifunctional hybrid marketplace that includes several important elements: central node, user element and blockchain infrastructure.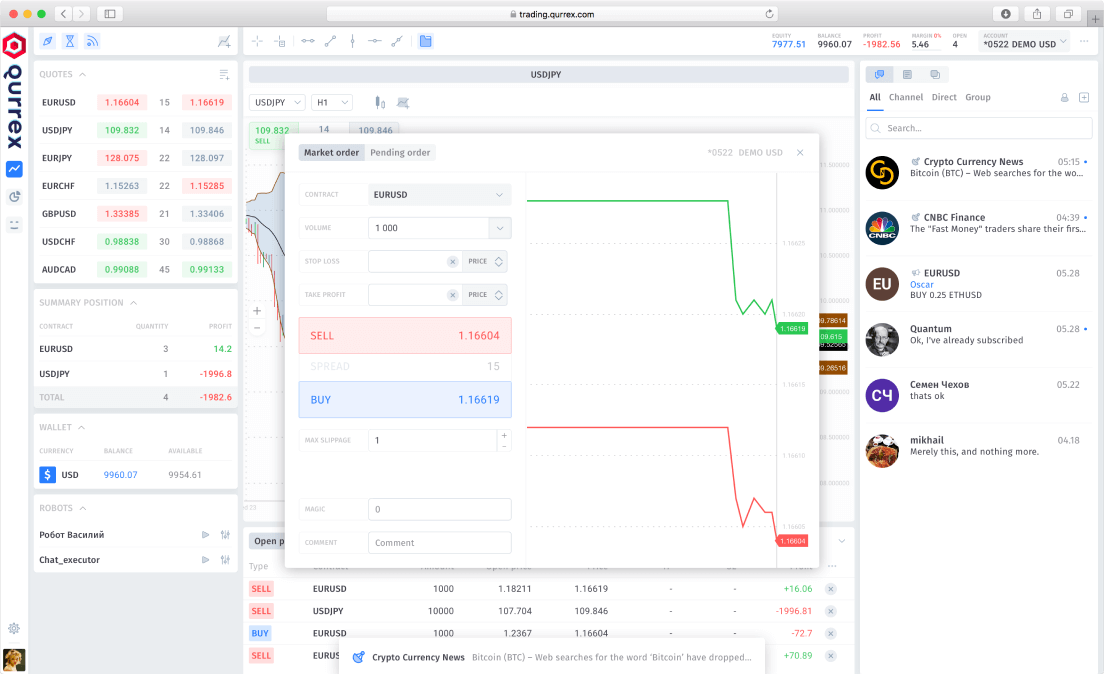 Blockchain
Blockchain infrastructure is able to provide solutions in reliable and secure storage fields of information about financial transactions. The infrastructure makes it possible to exclude the intermediaries' activities in this area.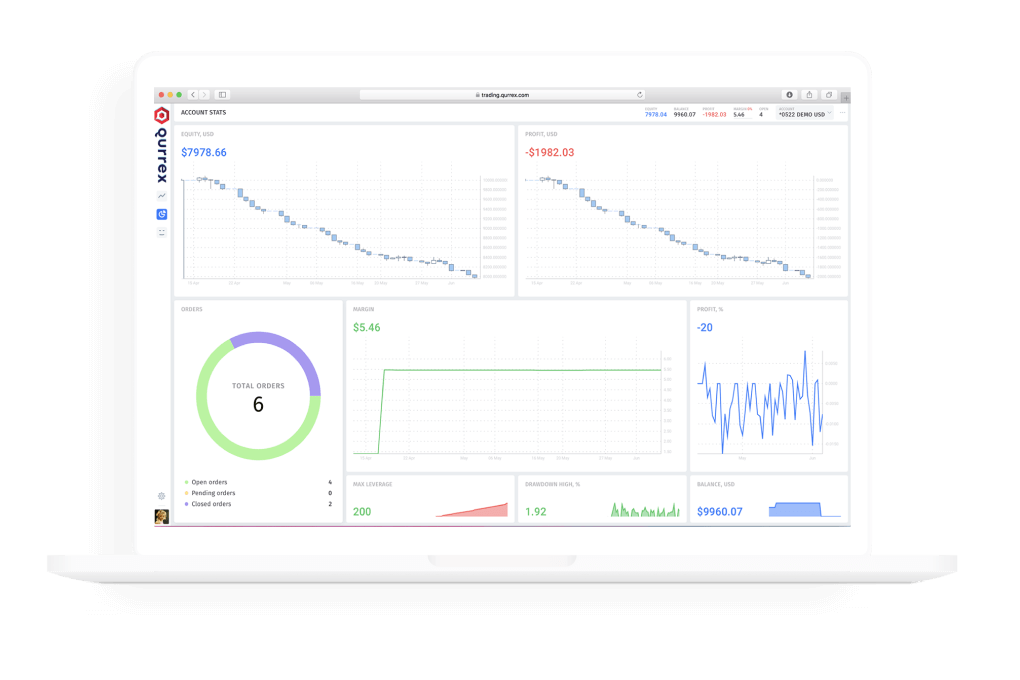 Demand
Qurrex prepare an infrastructure of the cryptocurrency industry for classic and FX brokers, HFTs, banks, liquidity providers and other institutional players.